ROYAL SCHNAUZERS


When you care enough to buy the very best...
Buy a ROYAL schnauzer!



INTERNATIONAL Toy & Teacup Miniature Schnauzer Breeder


We specialize in Teacup, Toy, & Miniature Schnauzers in show and rare colors, but our top priorities are health, temperament, and customer service.
WE HAND DELIVER INTERNATIONALLY (AUSTRALIA, CZECH REPUBLIC, SLOVAKIA, THAILAND, CROATIA, ITALY, RUSSIA, NEW ZEALAND, SOUTH AFRICA, HONG KONG, FRANCE, CANADA, ENGLAND, MEXICO, SCOTLAND, UNITED KINGDOM)
NEW PIX AND VIDEOS MAY 25!!!
We are INTERNATIONALLY known for the MOST BEAUTIFUL Micro Teacup Toy Miniature Schnauzers across the US, Canada, New Zealand, Australia, Mexico, and throughout most of the Europe. We are also the most experienced in safely hand delivering to these countries and also domestically. We provide long-term boarding and training for these special puppies that have to travel so far to meet their new family.

We are a family-based business and that allows us to focus on producing WELL SOCIALIZED teacup, toy, and micro miniature schnauzer puppies. All of our schnauzer puppies are born and raised in our home and are watched over carefully by our family. We start dog door training and kennel training at 6 weeks of age. We continue training until the puppy goes to its new home. Even our micro teacup miniature schnauzers are almost potty trained by the time they go home. We have dedicated an entire page to puppy care and training so that you can continue the routine your toy teacup or miniature schnauzer is used to.
CONFORMATION is a must with our breeding miniature schnauzers and we have acquired several AKC champion bloodline male and female miniature schnauzers to increase the quality of our Toy Teacup Miniature Schnauzer puppies. Even some of our tiniest Teacup Miniature Schnauzers have 50+ champions behind them. Even though teacup and toys can not be shown in AKC show rings, they have those same show qualities. Some of our Toy Teacup Miniature Schnauzer puppies will go home with a 6-generation pedigree that contains between 45-112 AKC champions.


Without HEALTH, it doesn't matter how beautiful or socialized a Toy Teacup Miniature Schnauzer puppy is. That is why we were the first to offer a 5 year Health Guarantee. This covers the puppy against any life threatening genetic defect. In other words, we have enough confidence in our breeding program that we are willing to extend the guarantee to 5 years. The Micro Teacup Toy Miniature Schnauzer puppies are all registered as Miniature Schnauzers by AKC, but the micro tcup schnauzer (3-4 pounds), teacup schnauzer (5-6 pounds), and the toy miniature schnauzer (7-11pounds) are just classifications of mature size.
COMMITMENT to you AND your new Micro Teacup Toy Miniature Schnauzer puppy shows the signs of a good breeder. We take the time to kennel train, dog door train, socialize, vaccinate, and prepare your new toy teacup miniature schnauzer puppy for the sights and sounds of the real world, but it doesn't end there. We are committed to the toy teacup miniature schnauzers that we produce for the life of the puppy. If, for any reason, your situation changes and you can no longer keep your miniature schnauzer, you can return it to Royal Schnauzers and we will place it for you; we never want to see any of our Teacup Toy Miniature Schnauzers end up in a shelter. Once a Royal Schnauzer, always a Royal Schnauzer!
We FEED our Micro Teacup and Teacup Miniature Schnauzers Royal Canine Starter, Eukanuba Small Breed, Blue Wilderness, and Iams. We feed our Toy and Miniature Schnauzer puppies Nutro Ultra Puppy, Royal Canin Puppy, Eukanuba Puppy, Blue Wilderness, and Iams. In addition to their dry kibble, we feed them our own home-grown organic turkey, lamb, and veggies. We are very concerned with the health of not only our Micro Teacup, Toy, and Miniature Schnauzer puppies but also our adult miniature schnauzers, so we feed them plenty of natural foods and offer them Isagenix Cleanse For Life.
We have been BREEDING dogs for over 16 years, and we exclusively produce Miniature Micro Teacup Toy Schnauzer puppies. We do not produce "designer" breeds, nor do we breed non-AKC Miniature Schnauzers. We feel that there is no improvement that can be made by bringing in other breeds. We are confident that as you look at our site you will agree that we have some of the most beautiful Miniature Toy Teacup Schnauzers around, so why would we want to introduce another breed? If you see anything on our Lil Lords (males) or Lil Ladies (females) pages that interests you, please give us a call or email us at royalschnauzers@gmail.com. Better yet, come see our dogs in person! Some breeders will not let you come to the home as they prefer to keep their dogs in hiding. PLEASE COME VISIT!

If you need REFEENCES, we offer our VET'S PHONE NUMBER and also testimonials from past clientele who have purchased one or more of our Miniature, Micro Teacup, or Toy Miniature Schnauzer puppies in the past. Take a look at the Testimonials page and it will give you an idea what kind of quality Miniature Toy Teacup Schnauzer puppies we are producing and how their new owners feel about them. "My first impression was WOW!!!!! OMGsh..." (Joseph in Texas) or "We are ecstatic about our puppy." (Kathy in California) or "I can't believe it has been two weeks since Baby Diamond has come to live with us. She is a jewel. How fortunate that we got her. She has now come to the office for two weeks and as of today the office ladies think she needs her own blog. She is mannerly but playful and truly a bright spot in the day for all of us. Thanks again for all the help and most of all for breeding such a delightful companion." (Peggy in Oklahoma)
We can't wait to hear how YOU like YOUR ROYALSCHNAUZER!
WARNING....Royal Schnauzer puppies CAN BE ADDICTIVE AND HABIT FORMING!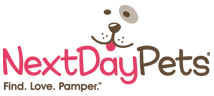 ~~~FOR YOUR CONVENIENCE~~~
WE HAND DELIVER DOMESTICALLY AND INTERNATIONALLY (TURKEY, AUSTRALIA, CZECH REPUBLIC, PRAHA, SLOVAKIA, THAILAND, CROATIA, ITALY, RUSSIA, NEW ZEALAND, SOUTH AFRICA, SWITZERLAND, HONG KONG, FRANCE, CANADA, BRAZIL, ENGLAND, MEXICO, SPAIN, SCOTLAND, MOST PLACES IN THE UNITED KINGDOM)